Be.Move.Join is a street game where players form
groups based on the words they scream.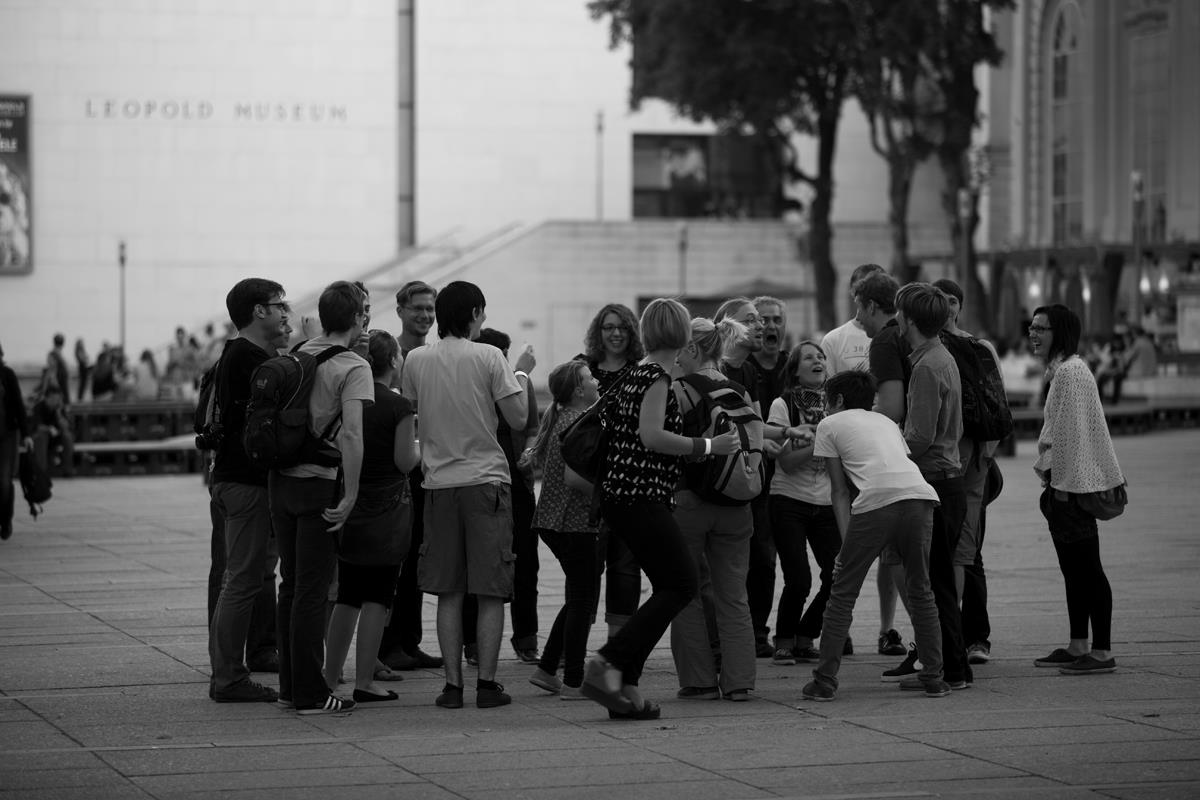 Photo: play:vienna festival 2012
Players can always leave their group and join another one by just using their word!
While cards with words are given out initially, players are free to bring in new (actual, written) words that they read somewhere in the environment.
The B.Mv.Jn winning pose
is formed by the winning group lifting up their loudest screamer!
(in their center)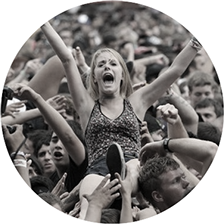 Created by Raimund Schumacher and Sabine Harrer